Heavy Duty Towing

Services
Heavy Duty Towing Services
When you choose to work with Casper's Body Shop & Wrecker Service, you're choosing to work with Greeneville's leading heavy duty towing experts! Our heavy towing division is known for their attention to detail, responsiveness, and for getting the job done right … the first time!
When it comes to something as meticulous and detail-oriented as heavy towing and recovery, you're going to want the best in the industry on the job. Our WreckMaster Certified heavy towing operators have the skills and experience to handle even the most complex of heavy tows and recoveries.
Casper's Body Shop & Wrecker Services ensures that our heavy towing operators have the best equipment and tools at their disposal. We regularly invest in the latest towing technology to increase efficiency and safety across all of our jobs.
For heavy towing near you, call the expert team at Casper's!
How We Handle Semi Truck Towing and Big Rig Towing
Air Cushion Recovery & Off-Road Heavy Recovery Service
Casper's Body Shop & Wrecker Service offers professional heavy duty recovery services in Greeneville, White Pine, and the surrounding areas. From off-road recovery and jackknifed trucks to uprighting fully-loaded tractor trailers, we've got the expertise, training, and equipment to complete any job!
Our recovery units include an in-house HAZMAT team to contain any spills after an accident. Need to offload cargo from a damaged trailer? We can help you with that too. We mean it when we say that we will cover all of your heavy towing and recovery needs.
Heavy Duty Winching Services
Heavy Duty Snow Recovery
Heavy Duty Mud Recovery
Underwater Retrieval
Burnt Vehicle Recovery
Off-Road Recovery and Towing
Sunken Semi Trailer Lifting
Off-Road Semi Truck Recovery
Bus, RV, Campervan
Towing and Recovery
Air Cushion Recovery
Construction Site Towing and Extractions
Construction Equipment Towing - Specialized Equipment Towing & Heavy Equipment Hauling
Casper's Body Shop & Wrecker Service work with construction companies and contractors throughout East Tennessee for their construction equipment towing needs. Whether it's to haul an excavator for a repair or transporting heavy equipment between sites, let the heavy towing team at Casper's do the heavy lifting.
Learn more about our Heavy Equipment Hauling.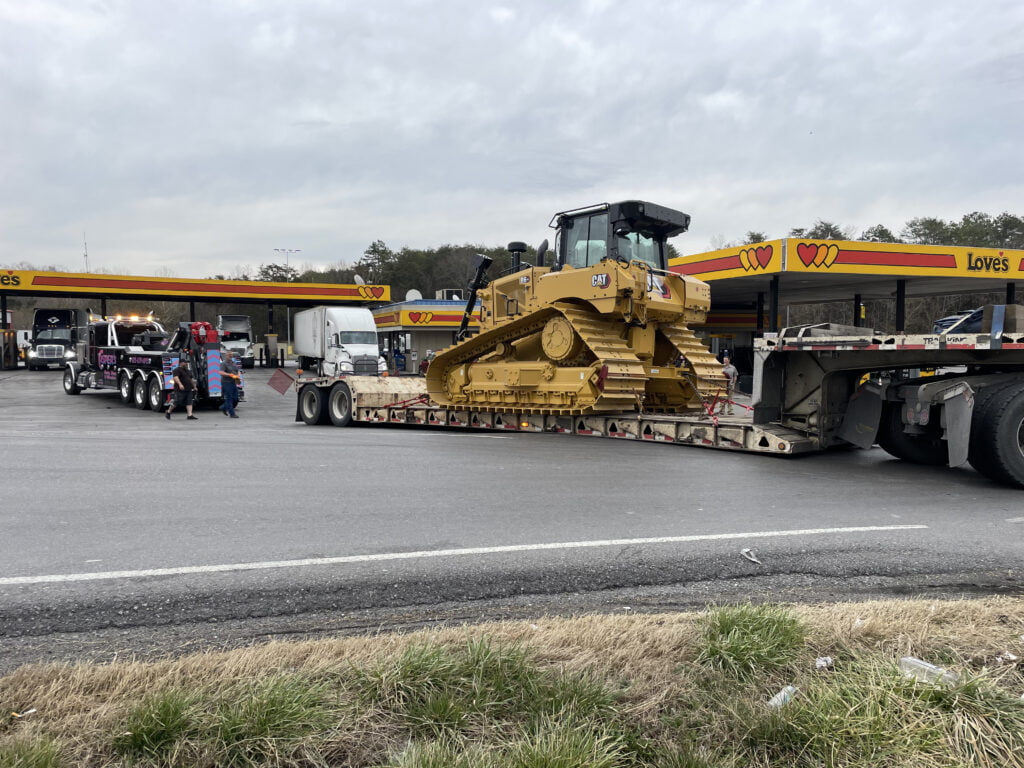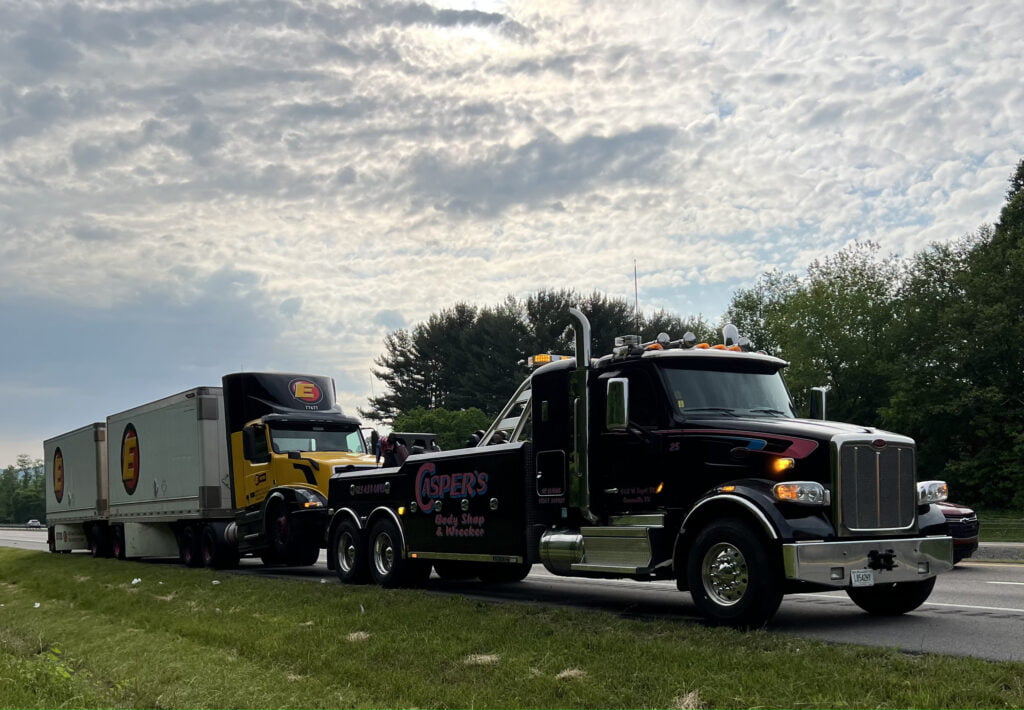 Looking for a Commercial Towing Service
Casper's Body Shop & Wrecker Service offers custom corporate contracts for all your fleet management needs. With over 20 years of experience under our belts, we know what fleet management companies need. Limit your downtime with the heavy towing experts at Casper's!
Contact us to set up a meeting with our management team and find out how we can help you limit your downtime!