Roll-Off
Container Rental

in East Tennessee
Roll-Off Container Rental in East Tennessee
Did you know that Casper's Body Shop & Wrecker Service also offers roll-off rental services? We have a wide variety of roll-off containers that can be used for residential and commercial use! Our knowledgeable team will let you know what roll-off container best fits your needs.
Our roll-off services team will deliver the container wherever you need it to be! Our service area includes Greeneville, White Pine, and the surrounding communities. East Tennessee contractors love working with the team at Casper's because they know that they will get great customer service.
Is your roll-off container full? Need a new one quickly? We will pick up the full container and dispose of its contents for you!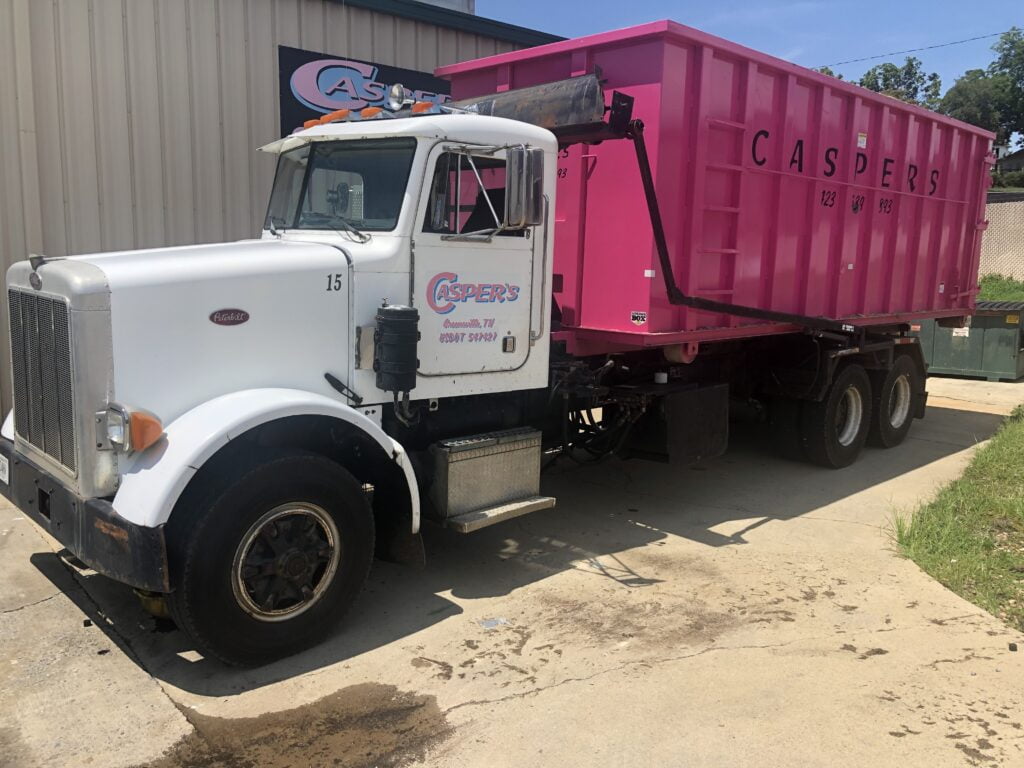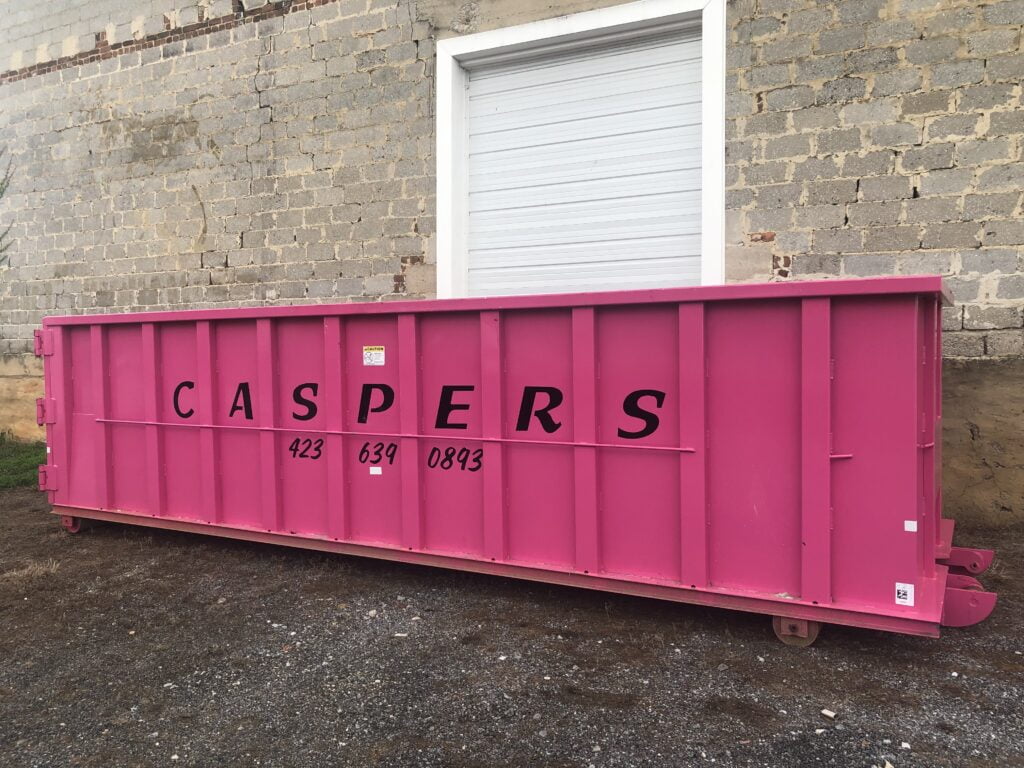 What is a roll-off container?
Also known as roll-off dumpster or construction dumpsters, roll-off containers are used to store large quantities of waste from construction sites. They fulfill two needs:
Have an easy place to dispose of a large amount of waste.
Offer a method of disposal for waste that is not accepted in a standard dumpster.
Contact us to learn more about our roll-off container rental and which one is right for your project!
What can I dispose of in a roll-off container?
Plants and
Vegetation
Contaminated Soil
Scrap Wood
Building Materials
Metals
Plastics
Shrubs
Roofing
Trees
Cabinetry
Drywall
Flooring
Household Items
Appliances
Asphalt
Slate Shingles
Brick
Roof Vents
Underlaying
Flashing
Concrete
Construction Debris
And more!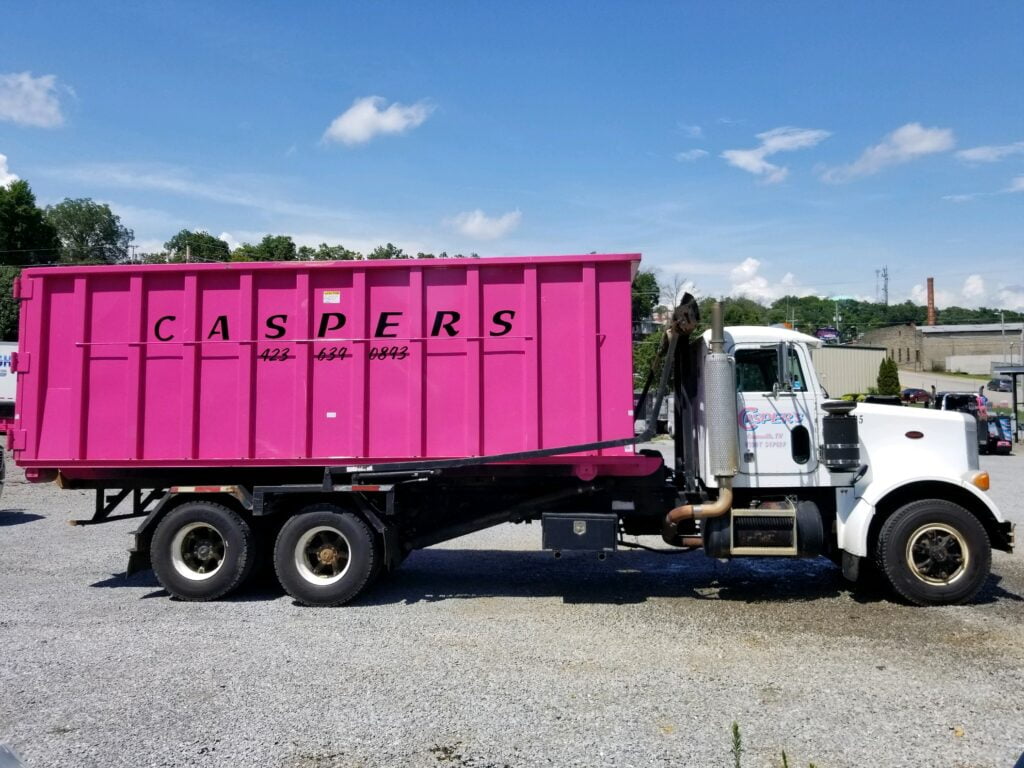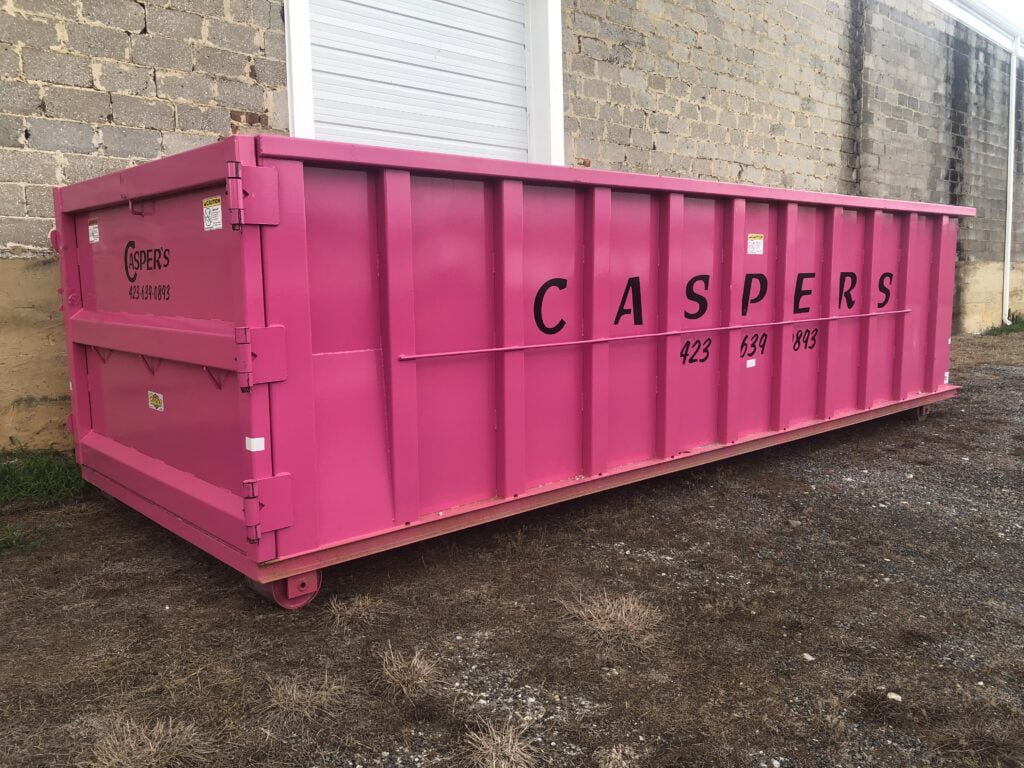 Roll-Off Dumpster Rental Near Me
Why do so many construction companies choose Casper's Body Shop & Wrecker Service as their roll-off dumpster rental service?
We offer a wide range of roll-off containers.
Our customer service is second to none. You'll always have a point of contact within our team to answer any questions you may have.
We provide quality containers and deliver them on time so you can remain on schedule!
We take care of the disposal!
Call 423-639-0893 to rent a roll-off dumpster now!
Temporary Dumpster Rental
Do you need a temporary dumpster rental now? It's a good thing that the team at Casper's Body Shop & Wrecker Service works 25 hours a day, 7 days a week, 365 days a year. And yes, before you say anything, you read that right!
Do you have several job sites? We'll coordinate with you to manage your waste disposal across all of your job sites! Leave the trash to us and focus on what you love doing!
Our dedicated team is ready to answer your questions. For immediate assistance, call 423-639-0893!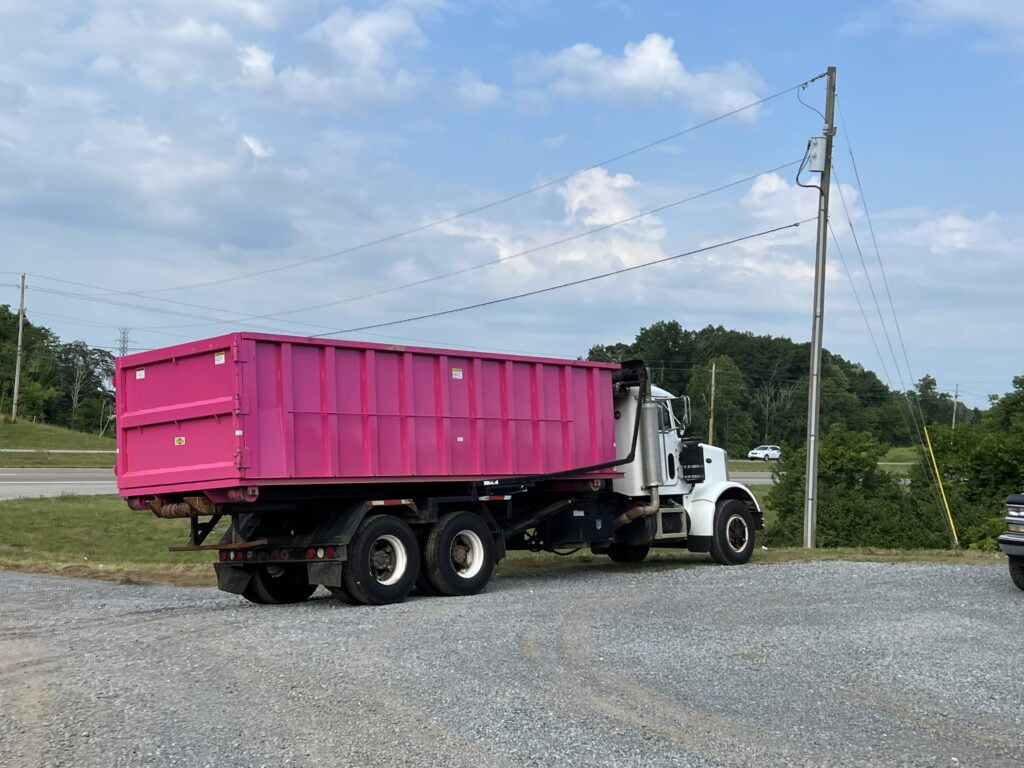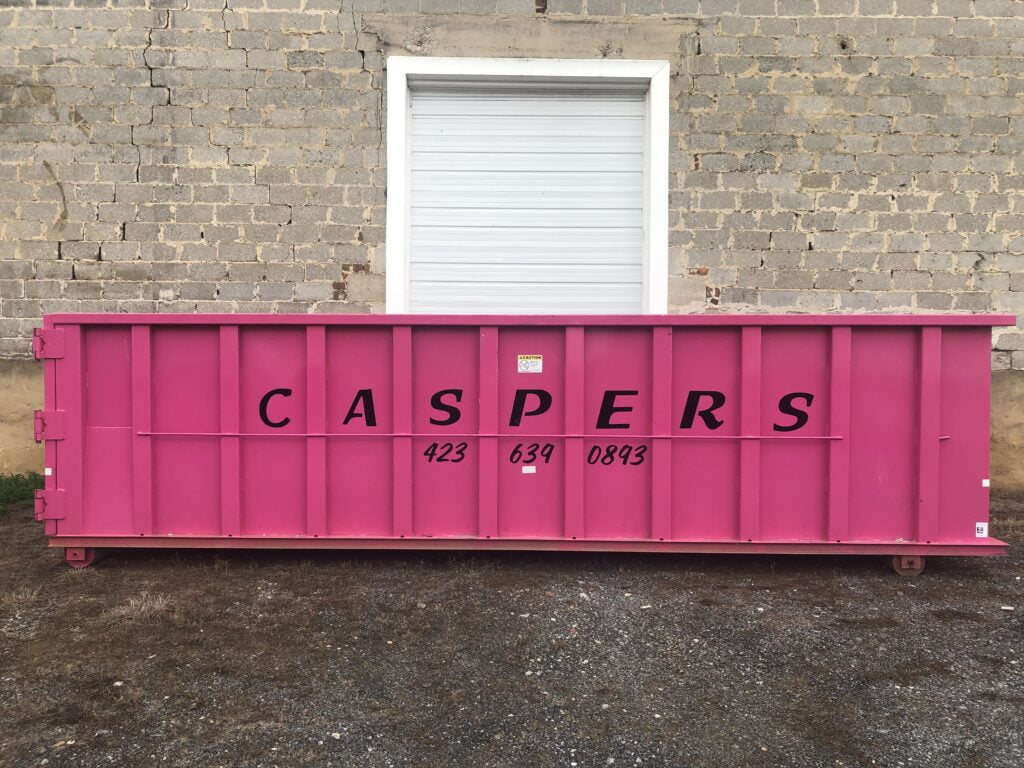 How much does a roll-off dumpster rental cost?
The exact cost of renting a roll-off dumpster depends on a variety of factors including location, size of the dumpster, and the type of debris. Call us today to speak with a member of our team. They will listen to your needs and provide you with a detailed quote for the cost of your temporary dumpster rental.